Hollywood is often criticized for its fixation on youth. It's undeniable that the entertainment industry is constantly infused with fresh talent, exuberance, and youthful energy.
This isn't limited to just actresses; it extends to actors as well. Each year, we witness the emergence of new faces, while some of the seasoned ones gracefully step aside.
Or so it seemed. There's a noticeable resurgence of veteran actors reclaiming the spotlight in Hollywood.
Among them, there's a cohort of actors who have surpassed the age of 50, yet continue to bask in the limelight and command a dedicated fan base, akin to the youthful sensations.
Much like fine wine, these actors, aged 50 and above, have honed their craft to perfection. Whether it's suspense, drama, romantic comedies, heart-stopping thrillers, or espionage films, they bring something fresh and distinctive to captivate audiences.
So, why not applaud the stalwarts? In the following list, we take a glimpse into the lives of actors who have crossed the half-century mark, yet display no intention of slowing down.
These are the cherished actors we all adore and eagerly anticipate seeing on screen. Here is a compilation of the 20 most beloved actors in their 50s.
Dwayne Johnson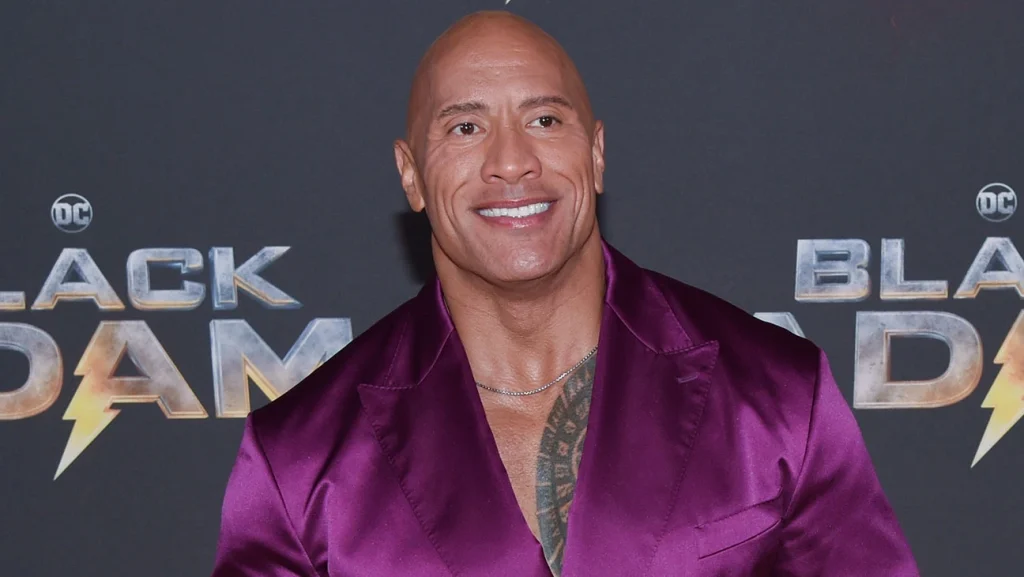 Date of Birth May 2, 1972
Former professional wrestler, WWE champion, actor, and producer Dwayne 'The Rock' Johnson is multi-talented. He first wanted to wrestle like his grandfather.
Johnson, like his Anoa'i ancestors, became WWE champion via hard work and skill. He made his television debut in 1999, guest-starring on "That '70s Show."
He made his debut playing Mathayus of Akkad, the Scorpion King, in "The Mummy Returns" and "The Scorpion King."
He followed with hits including "The Game Plan," "Tooth Fairy," "Central Intelligence," "Journey 2: The Mysterious Island," "G. I. Joe: Retaliation," "San Andreas," and his role in "Fast & Furious" among others.
The Rock's masterpieces include "Jumanji: Welcome to the Jungle," "Jumanji: The Next Level," and "Moana." Next, he'll play Black Adam in the film of the same name.
Johnny Depp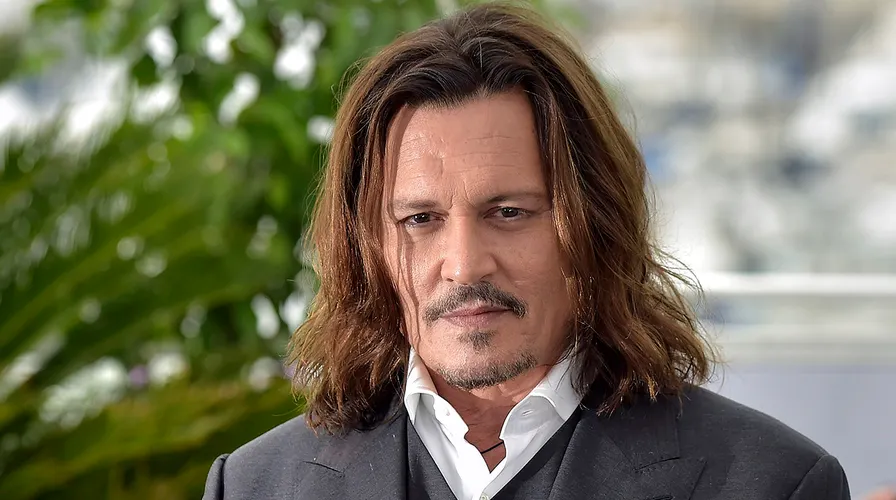 Date of Birth June 9, 1963
Johnny Depp is a versatile American talent known for his roles as an actor, producer, and musician. He recently made headlines due to a defamation case involving Amber Heard.
In 2022, Depp emerged victorious in the case and was granted compensation by the jury. This legal battle spanned six years, originating from an unverified OpEd written by Ms. Heard in the Washington Post.
This story hurt Depp's career, costing him Fantastic Beasts and Pirates of the Caribbean roles.
Before this setback, Johnny Depp starred in "Platoon," "21 Jump Street," "What's Eating Gilbert Grape," "Donnie Brasco," "Fear and Loathing in Las Vegas," "Edward Scissorhands," "Ed Wood," "Sleepy Hollow," "Alice In Wonderland," "Sweeny Todd: The Demon Barber of Fleet Street," "Black Mass," "Finding Neverland," and others.
Robert Downey Jr.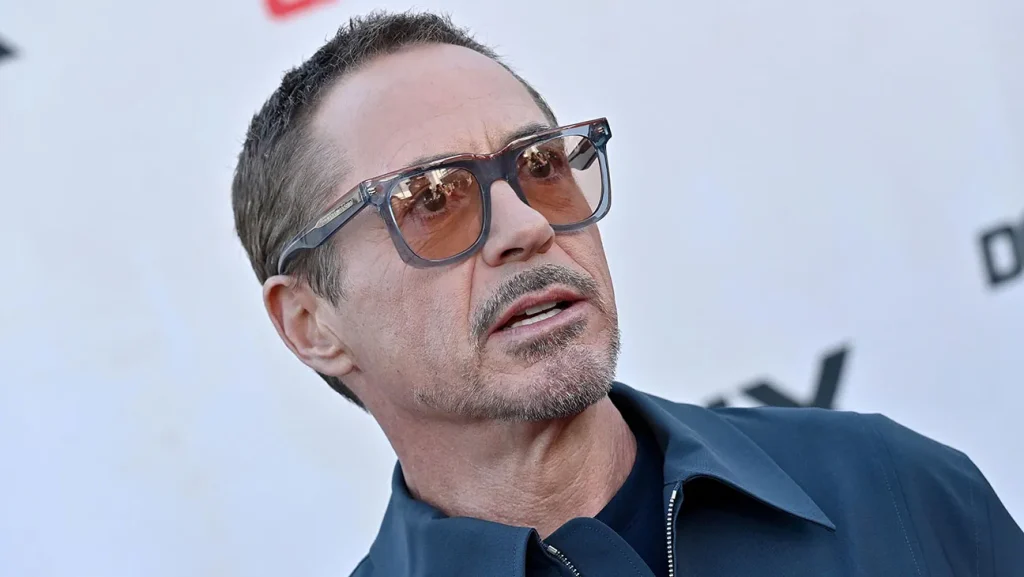 Date of Birth April 4, 1965
The talented Robert Downey Jr. began acting at 14. However, he became addicted to drugs and alcohol amid Hollywood's star lifestyle.
After trouble with the law and rehab, Downey made a comeback and became a star. In his youth, he appeared in "Air America," "Soapdish," "Chaplin," "Heart and Souls," "Only You," "Richard III," and "US Marshals."
After his revival, he starred in "Kiss Kiss Bang Bang," "Gothika," "Good Night and Good Luck," "A Scanner Darkly," "Zodiac," "Iron Man" and "Avengers," "Dolittle," "Sherlock," and "Tropic Thunder," among others.
For his role in "Chaplin," Downey received an Academy Award nomination, among other well-deserved honors.
Mark Ruffalo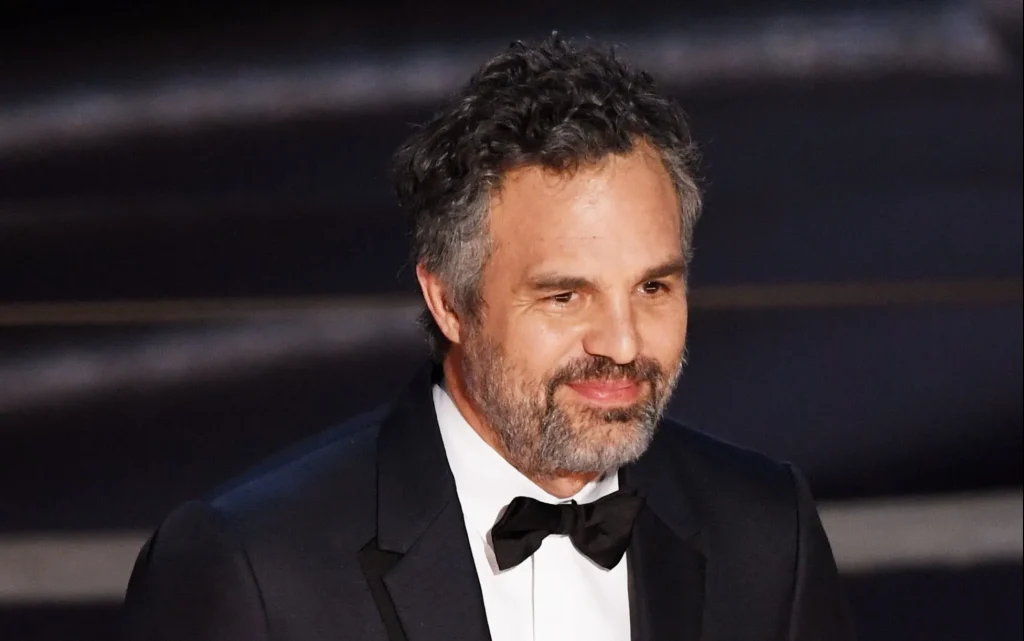 Date of Birth November 22, 1967
The Avengers franchise made Mark Ruffalo famous for playing Bruce Banner, aka The Hulk. His green alter ego appeared in Iron Man 3, Captain Marvel, and Thor Ragnarok.
Ruffalo has earned many well-deserved nods in dramatic film outside of the Marvel Cinematic Universe. His captivating performances in The Kids Are All Right, Foxcatcher, and Spotlight earned him three Oscar nods.
His filmography is rich with critically acclaimed works, including titles like Dark Waters, In The Cut, Zodiac, and Shutter Island, showcasing his versatility in the realm of drama. In addition to his serious roles, Ruffalo has demonstrated his comedic chops in movies like 13 Going on 30, Just Like Heaven, and Rumor Has It.
Mark Ruffalo's talents aren't confined to the silver screen alone; he's also a seasoned theater actor. His credits include standout performances in productions like This is Our Youth, and he's earned Tony award nominations for his work in Awake and Sing, solidifying his status as a versatile and accomplished performer across various mediums.
Will Smith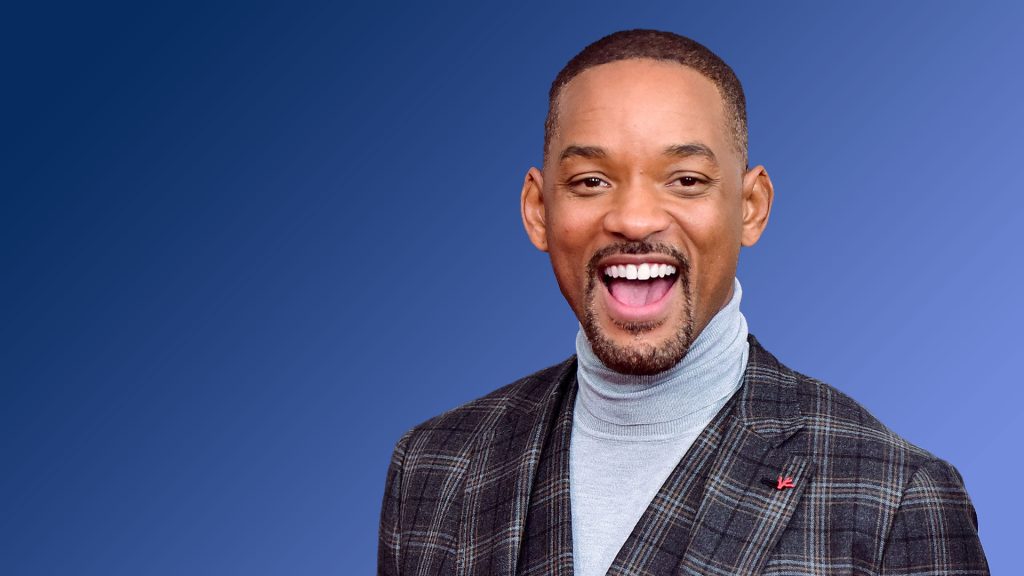 Date of Birth September 25, 1968
Rapper, singer, actor, and producer Will Smith is American. He started rapping in high school.
Smith rose to fame and money at a young age after releasing his rap record with DJ Jazzy Jeff.
A sharp decline followed this dizzying surge. Smith quickly lost his wealth due to IRS inconsistencies. At this crucial moment, he was offered the Fresh Prince of Bel-Air job.
Smith made a comeback with this episode and afterwards appeared in "Bad Boys," "Six Degrees of Separation," and "Independence Day."
Films including "Ali," "I, Robot," "I am Legend," "Hitch," the "Men in Black" series, "Enemy of the State," "Suicide Squad," and "In Pursuit of Happiness" mark Smith's career. He won his first Academy Award for "King Richard."
Daniel Craig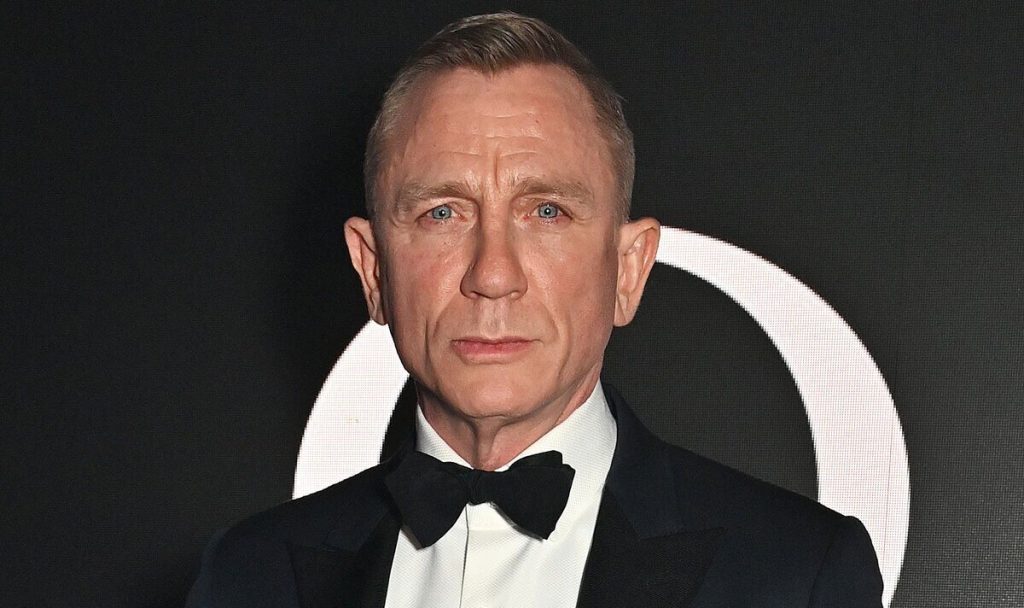 Date of Birth March 2, 1968
Daniel Craig is a distinguished British actor, most notably recognized as the latest embodiment of the iconic character James Bond in the renowned Bond film series. His portrayal graced the screen in "Casino Royale," "Quantum of Solace," "Spectre," "Skyfall," and "No Time To Die."
In addition to his cinematic achievements, Craig boasts an impressive repertoire of stage plays and West End productions. His talents extend far beyond the silver screen.
Among his other notable film credits are "The Invasion," "The Golden Compass," "The Girl With The Dragon Tattoo," "Knives Out," "Logan Lucky," "Elizabeth," "Road to Perdition," "Lara Croft: Tomb Raider," "Power of One," and "A Kid in King Arthur's Court," showcasing his versatility and range as an actor.
Brendan Fraser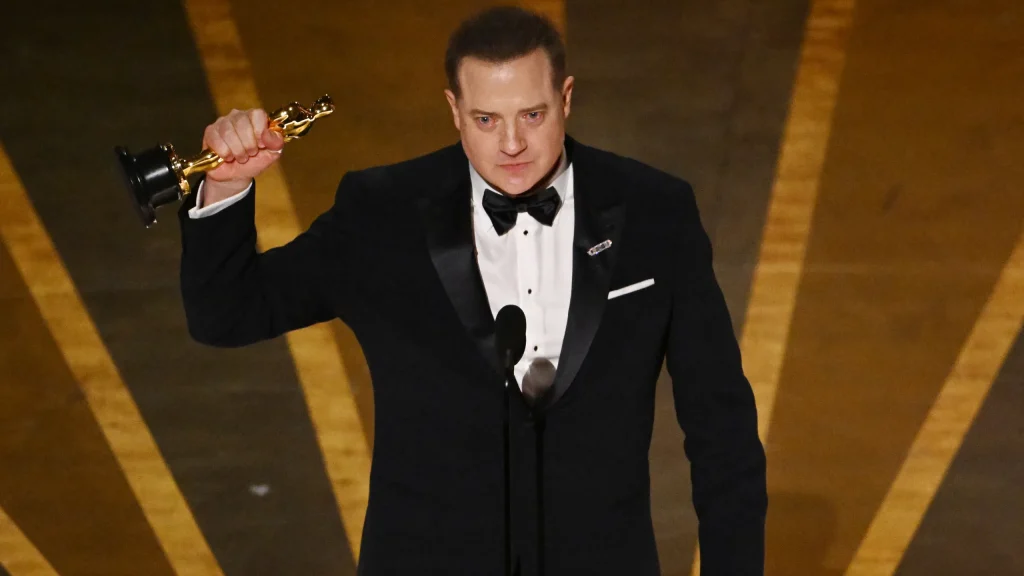 Date of Birth December 3, 1968
Canadian-American actor Brendan Fraser is known for his gripping roles in many films.
His breakout role as Rick O'Connell in "The Mummy" series, where he melded action, adventure, and humor, garnered critical acclaim.
Fraser's talent extended to "George of the Jungle," "Encino Man," and "Journey to the Center of the Earth."
His charming personality and ability to switch between humorous and tragic parts won over viewers.
Fraser's dramatic performance in the critically praised TV series "Doom Patrol." has helped him recover from a career slump in the late 2000s. His performance earned him well-deserved praise, confirming his acting talent and perseverance. His performance in "The Whale." earned him an Academy Award in 2023.
David Tennant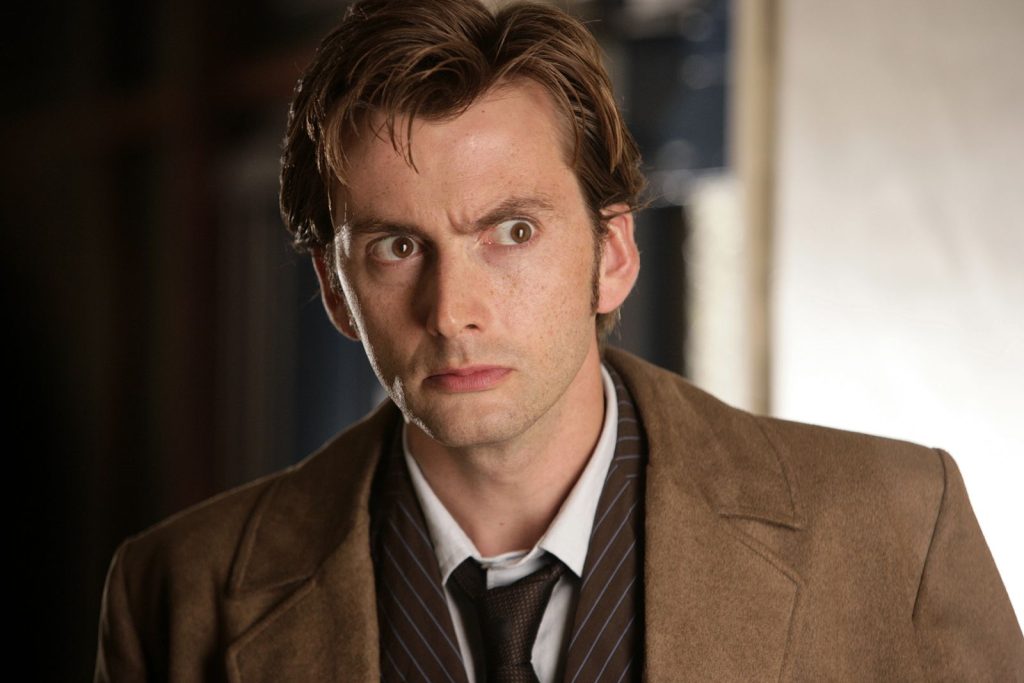 Date of Birth April 18, 1971
David Tennant, a talented Scottish actor, achieved global fame for his portrayal as the tenth Doctor in the beloved sci-fi series "Doctor Who."
His career is marked by significant contributions to the world of stage and television. Notably, he collaborated extensively with the esteemed Royal Shakespeare Company and took part in television adaptations of their plays. Tennant's initial breakthrough came with his role as Giacomo Casanova in the TV series "Casanova," garnering him well-deserved attention.
In addition to his iconic role in "Doctor Who," Tennant's filmography includes notable appearances in "Harry Potter and the Goblet of Fire," "Fright Night," and acclaimed series like "Broadchurch," "Jessica Jones," and "Good Omens."
Furthermore, he has made a mark with his distinctive voice acting in projects such as "The Pirates! In an Adventure with Scientists!," "Ferdinand," "Final Space," "gen: LOCK," the "How to Train Your Dragon" films, and as Scrooge McDuck in "DuckTales." This versatility has further established Tennant as a dynamic and accomplished figure in the world of entertainment.
Brad Pitt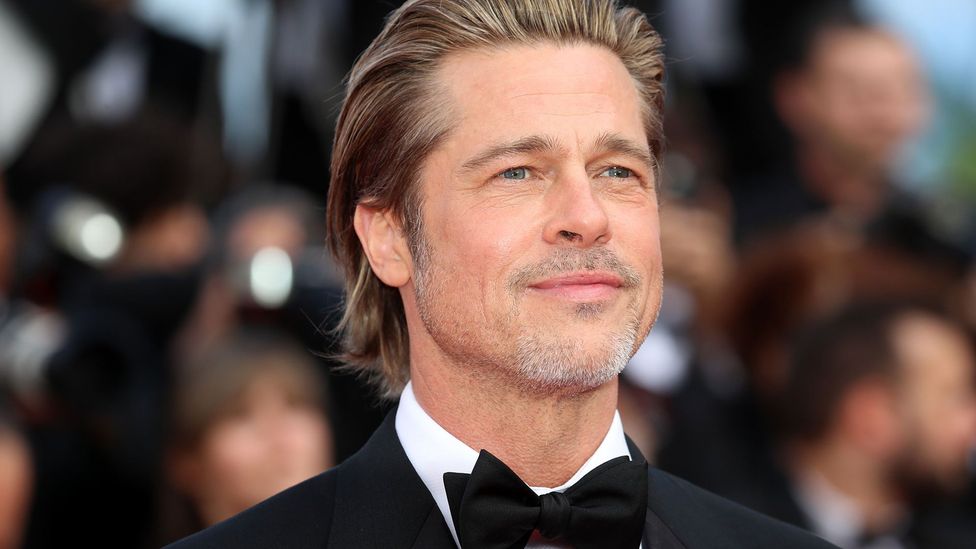 Date of Birth December 18, 1963
Brad Pitt stands as a prominent figure in Hollywood, recognized for his impressive contributions both in acting and production. His talent has earned him two Academy Awards, with an additional five Oscar nominations spanning various roles in both acting and production.
Pitt's first Oscar nomination came for "Twelve Monkeys," setting the way for other more nods. His roles in "The Big Short," "12 Years a Slave," "Moneyball," "The Curious Case of Benjamin Button," and "Once Upon a Time in Hollywood" advanced his career.
Brad Pitt has produced many successful films in addition to acting. His works include "A River Runs Through It," "Troy," "Fight Club," the "Ocean's" trilogy, "Interview With A Vampire," "Legends of the Fall," "The Departed," "Ad Astra," "Inglourious Basterds," and others. His varied performances and commitment to superb narrative define his esteemed career.
Vin Diesel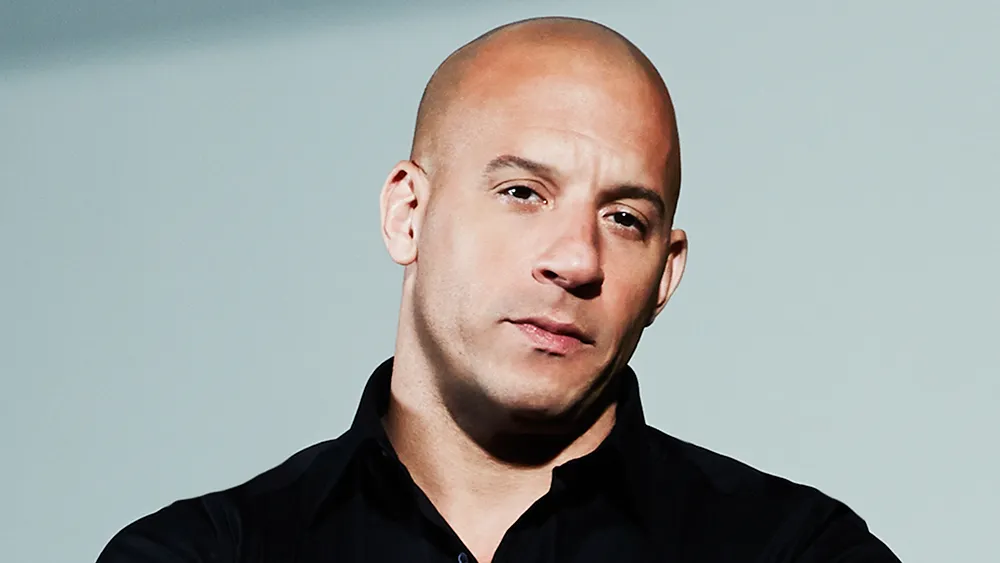 Date of Birth July 18, 1967
As Vin Diesel, Mark Sinclair has established himself in blockbuster filmmaking. He's led "Chronicles of Riddick," "XXX," "Fast and the Furious," and "Guardians of the Galaxy" and "Avengers" successfully.
Diesel has played comedy in "The Pacifier," "Find Me Guilty," and "Ralph Breaks the Internet." Diesel has moved beyond action scenes to perform in other genres.
He also appeared in "Strays," "Bloodshot," "Saving Private Ryan," "The Iron Giant," and the future Avatar picture series. Vin Diesel's remarkable portfolio of work keeps him a force in entertainment.
Idris Elba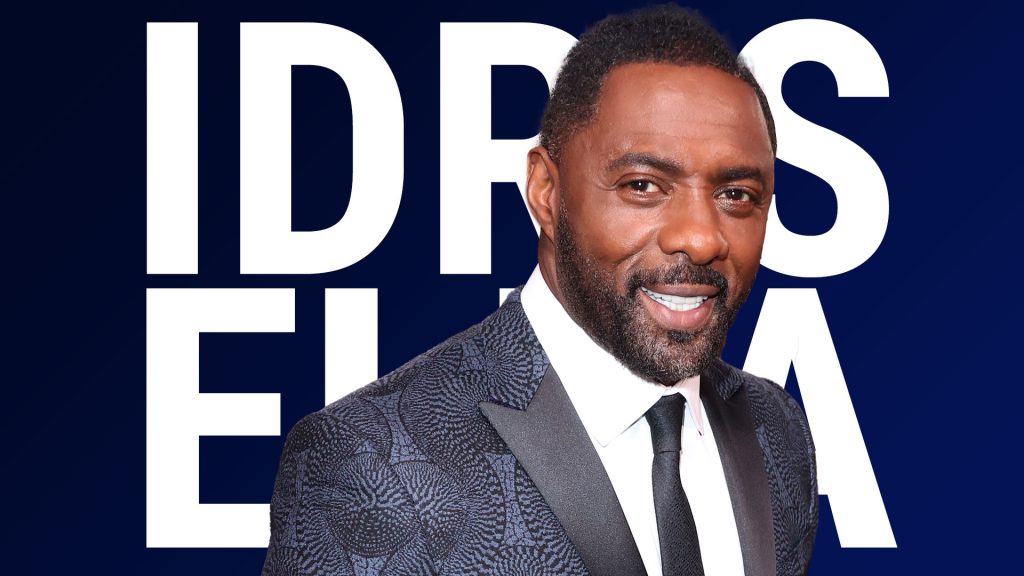 Date of Birth September 6, 1972
British actor Idris Elba is known for his versatility and riveting performances in film, television, and theater. His breakout portrayal as Stringer Bell in "The Wire" propelled him to fame.
Elba has excelled in everything from action films like "Thor" and "Pacific Rim" to biographical dramas like "Mandela: Long Walk to Freedom."
His role as DCI John Luther in "Luther" gained him critical acclaim and a Golden Globe. Elba's charismatic personality, commanding demeanor, and wide range of acting skills have made him one of the entertainment industry's most sought-after performers.
Terry Crews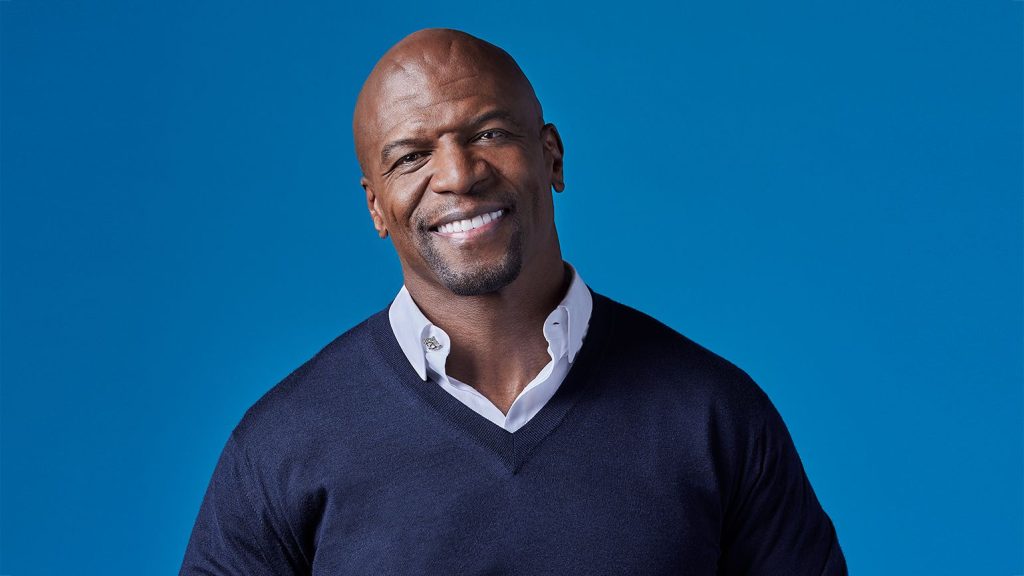 Date of Birth July 30, 1968
Former American athlete Terry Crews moved into acting. He was famous for playing for the Rams, Packers, and Chargers.
Crews continued his career in advertising, TV, and film after football. His roles included "Everybody Hates Chris," "Brooklyn Nine-Nine," "The Family Crews," and "Are We There Yet?"
The crews hosted "Who Wants to Be a Millionaire" and "America's Got Talent." "Friday After Next," "White Chicks," "The Longest Yard," "Starsky & Hutch," "Get Smart," "Cloudy With a Chance of Meatballs" and its sequel, "Rumble," and others made him famous on cinema. His career shows his versatility and success in sports and entertainment.
Dave Bautista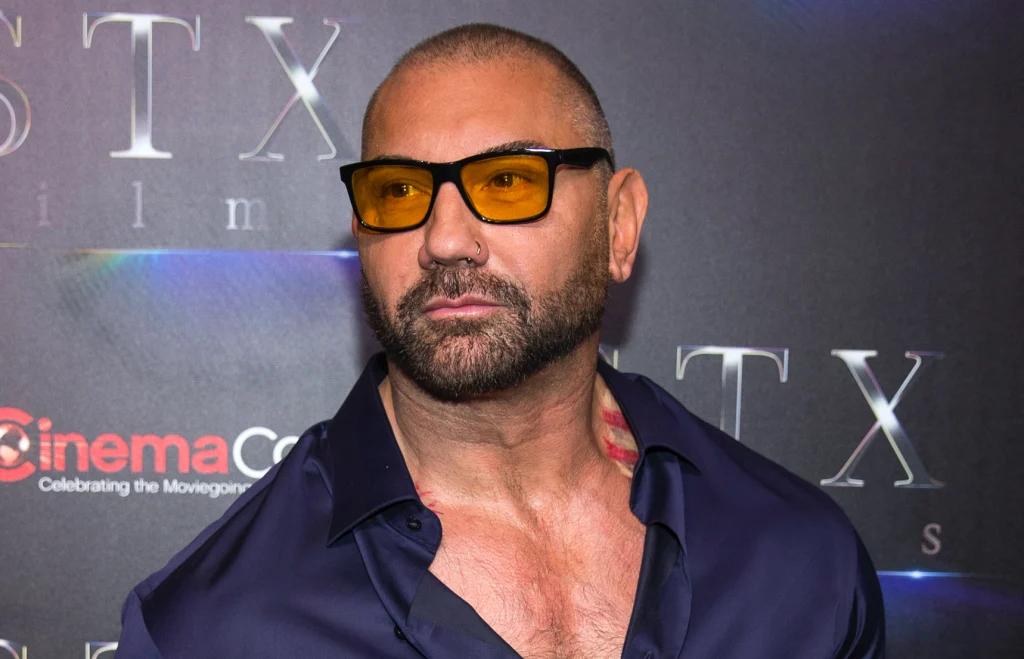 Date of Birth January 18, 1969
Before switching to MMA, David Michael Bautista Jr. was a WWE star. From 2002 through 2010, he wrestled for WWE, then briefly from 2018 to 2019 as Batista.
In the massively successful Guardians of the Galaxy franchise, Bautista played Drax The Destroyer, launching his career. His portrayal of this character appeared in "Thor: Love and Thunder," "Avengers: Infinity War," and "Avengers: Endgame."
In addition to playing Drax, Bautista has been in many films. His films include "The Man with the Iron Fists," "Riddick," "Spectre," "Blade Runner 2049," "Army of the Dead," "Dune," and more. His seamless crossover from wrestling to film has made him a versatile and successful entertainer.
Nicolas Cage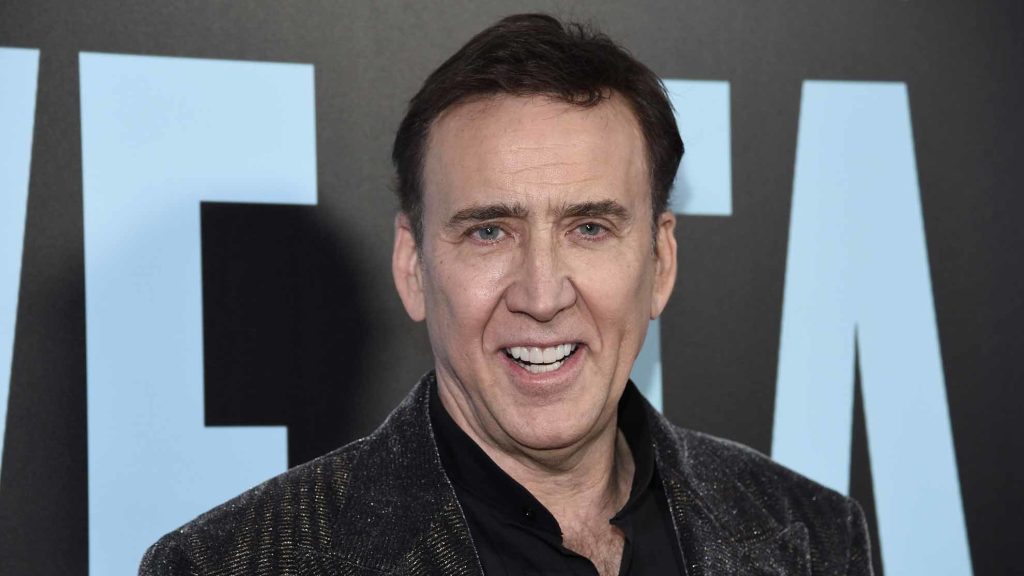 Date of Birth January 7, 1964
Given his illustrious Coppola family background, Nicolas Cage, born Nicolas Kim Coppola, changed his surname to escape nepotism charges.
Cage, an actor and director, dedicated himself to learning and improving. He realized the importance of his achievement and studied theater at UCLA's School of Theater, Film, and Television, even performing.
Nicolas Cage's moving performance in "Leaving Las Vegas" earned him an Oscar and a nomination for "Adaptation." His filmography includes "Raising Arizona," "Moonstruck," "Wild At Heart," "The Rock," "Con Air," "Face/Off," "City of Angels," "Windtalkers," "Lord of War," "The Wicker Man," "Knowing," "Kick-Ass," "Spider-Man: Into the Spider-Verse," "Pig," and others. Audiences worldwide applaud Cage's variety and impact on cinema.
Daniel Dae Kim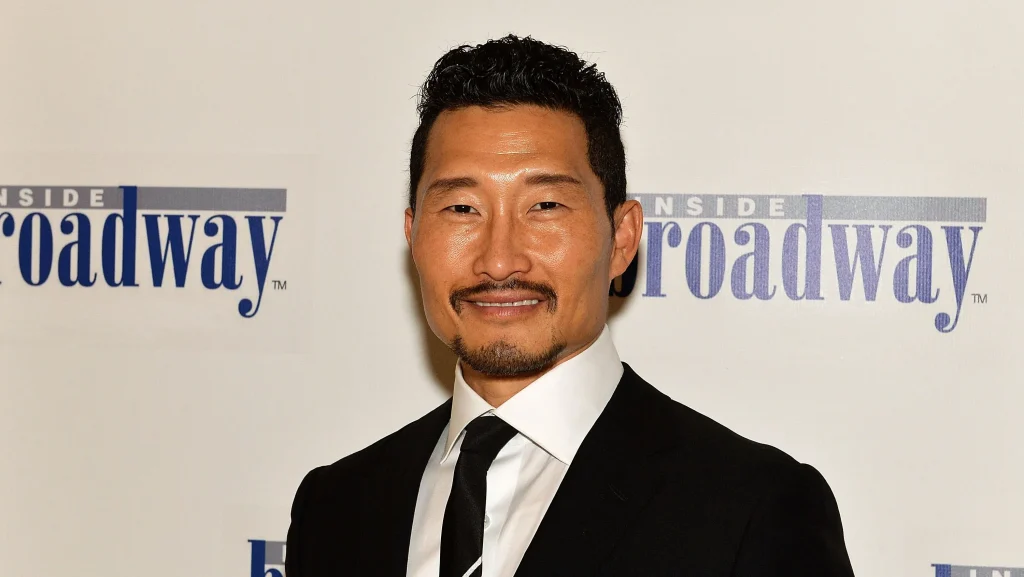 Celebrity South Korean-American actor Daniel Dae Kim arrived in the US at one year old.
Kim studied at New York University for a Masters in Fine Arts after moving to the US. His company 3AD produces projects in addition to his acting profession.
Kim Dae-Hyun used his influence to promote an end to Asian bloodshed during the pandemic.
In several successful films, Kim has played unforgettable roles. In "Hawaii Five-O," "Lost," and "The Good Doctor" (where he also produces), he shines. He worked on "Angel," "Hellboy," Divergent, "For The Love of the Game," "Raya and the Last Dragon," "Avatar: The Last Airbender" (TV series), and more. He continues to influence entertainment in front of and behind the camera.
Mark Wahlberg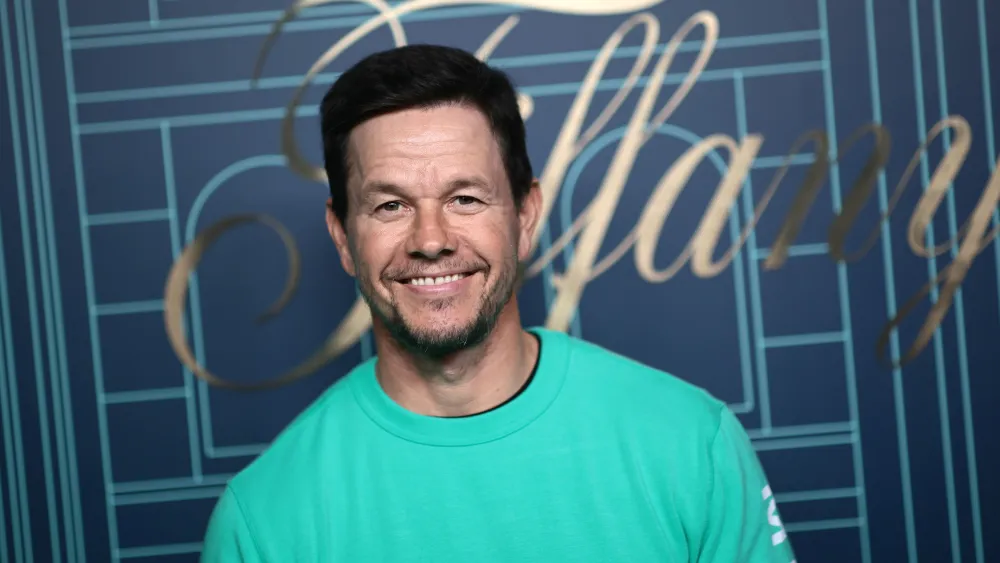 Date of Birth June 5, 1971
Actor, producer, and former rapper Mark Wahlberg is from Boston. He performed as "Marky Mark" with the Funky Bunch.
He and his brother Donnie Wahlberg founded "New Kids on the Block," but he quit after a few months.
Wahlberg has two Oscar nominations for acting. He shaped "Fear," "The Departed," "Planet of the Apes," "The Italian Job," "The Perfect Storm," "The Fighter," "Transformers: Age of Extinction," "The Last Knight," and others.
In addition to his serious performances, Wahlberg has brought humor to "The Other Guys," "Ted," "Ted 2," "Daddy's Home," and "Daddy's Home 2," proving his versatility and ability to entertain. His successful career proves his longevity in entertainment.
Ben Stiller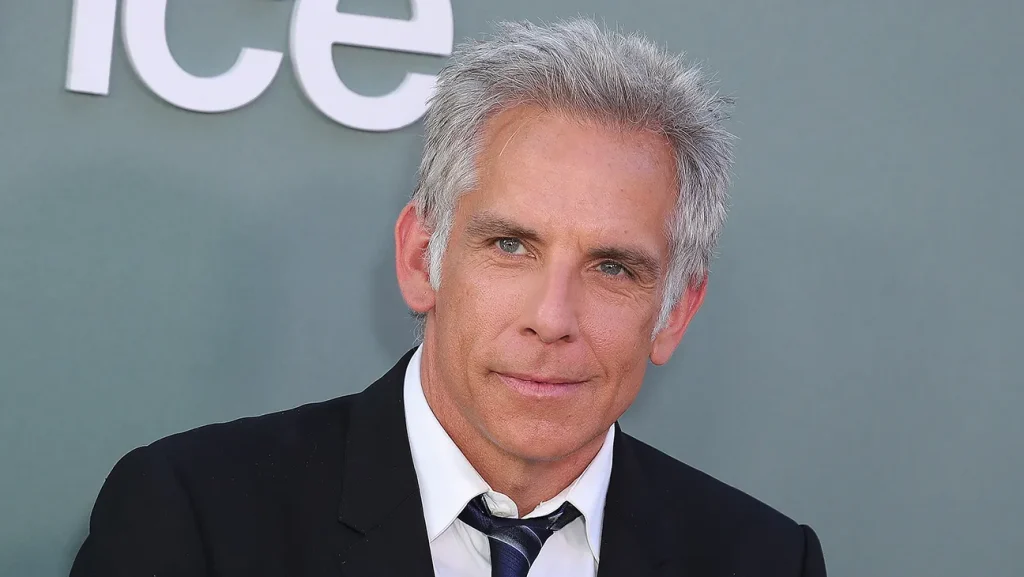 Date of Birth November 30, 1965
Ben Stiller is the son of successful Hollywood actors Jerry Stiller and Anne Meara. Besides acting, he's a director, producer, and screenwriter.
In front of and behind the camera, Stiller is renowned for his comic skills. He became noticed with "The Ben Stiller Show" and directed "Reality Bites."
"The Secret Life of Walter Mitty," "Zoolander," "The Cable Guy," "There's Something About Mary," "Tropic Thunder," "Madagascar" and "Night at the Museum" are among his best-known parts Stiller has won a Primetime Emmy, three MTV Movie Awards, a Britannia, and a Teen Choice Award for his humor.
Jon Favreau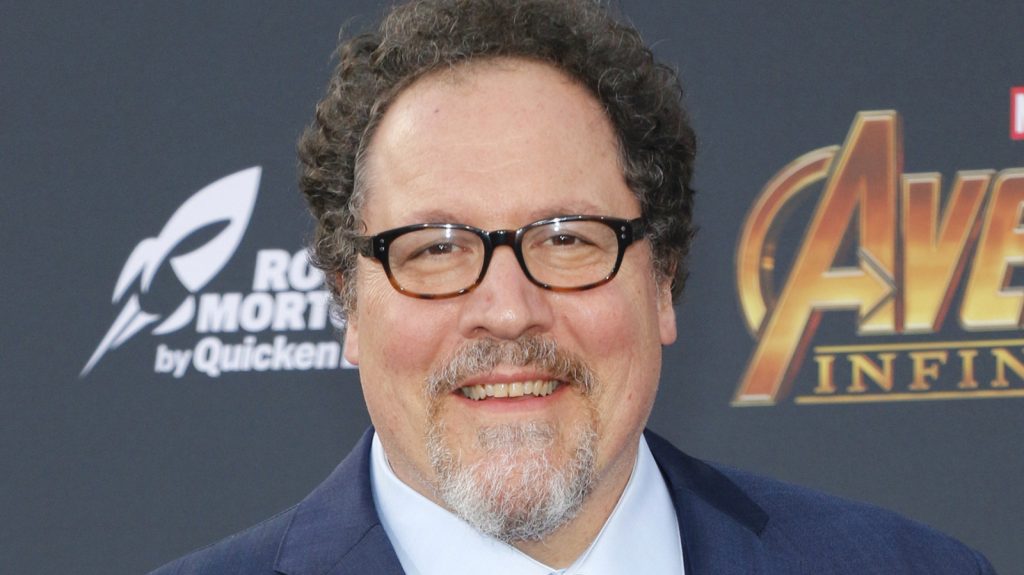 Date of Birth October 19, 1966
Jon Favreau is a versatile American talent known for his roles as an actor, comedian, director, and producer. Interestingly, he took a detour from conventional academics, leaving college to pursue stand-up comedy in the vibrant city of Chicago.
In his quest to refine his comedic craft, Favreau became a part of the ImprovOlympics and the Improv Institute, where he honed his skills. He made his cinematic debut in "PCU," "Swingers," "Deep Impact," "The Replacements," "Daredevil," "The Break-Up," and others as he acquired experience.
Favreau's portrayal of Happy Hogan in Iron Man, Spider-Man, and Avengers has shaped the MCU. He easily transitioned into directing and producing. He directed "Elf," "Zathura: A Space Adventure," "Iron Man," "Cowboys & Aliens," "Chef," and helped "The Mandalorian" and "The Book of Boba Fett." His extensive contributions to the entertainment business show his influence on modern film and television.
Jason Statham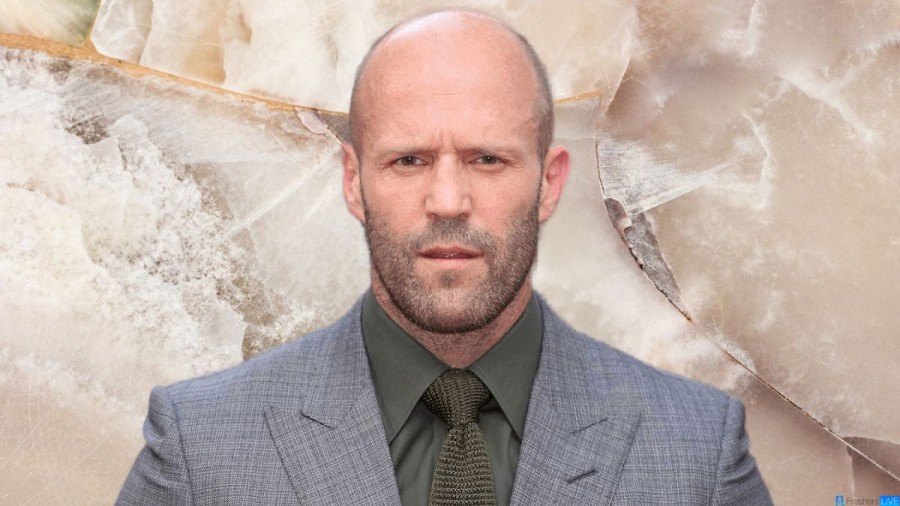 Date of Birth July 26, 1967
Jason Statham, a versatile British talent, has worn many hats in his career, excelling as an actor, former diver, and accomplished martial artist. His proficiency extends to various disciplines including Chinese martial arts, Karate, and kickboxing.
Before gracing the silver screen, Statham made waves in the world of sports. He was a notable diver, representing the British team in the Commonwealth Games. Beyond diving, he also exhibited his skills on the football field and ventured into modeling.
Statham's journey into modeling began unexpectedly when he was discovered at a diving competition. His striking looks and charismatic presence led him to become a face for renowned brands like French Connection, Tommy Hilfiger, and Levi's.
It was filmmaker Guy Ritchie who recognized Statham's potential and cast him in "Lock, Stock and Two Smoking Barrels," marking the inception of his acting career.
Statham gained famous for the "Transporter" movies. His roles in "Spy," "The Bank Job," "The Italian Job," "Fast & Furious 6," "Furious 7," "The Fate of the Furious," "F9," "Fast & Furious Presents: Hobbs & Shaw," "13," "Crank," "The Mechanic," and other high-octane flicks reinforced his image as an action star. He is famous in action cinema for his charisma and action sequences.
Jason Bateman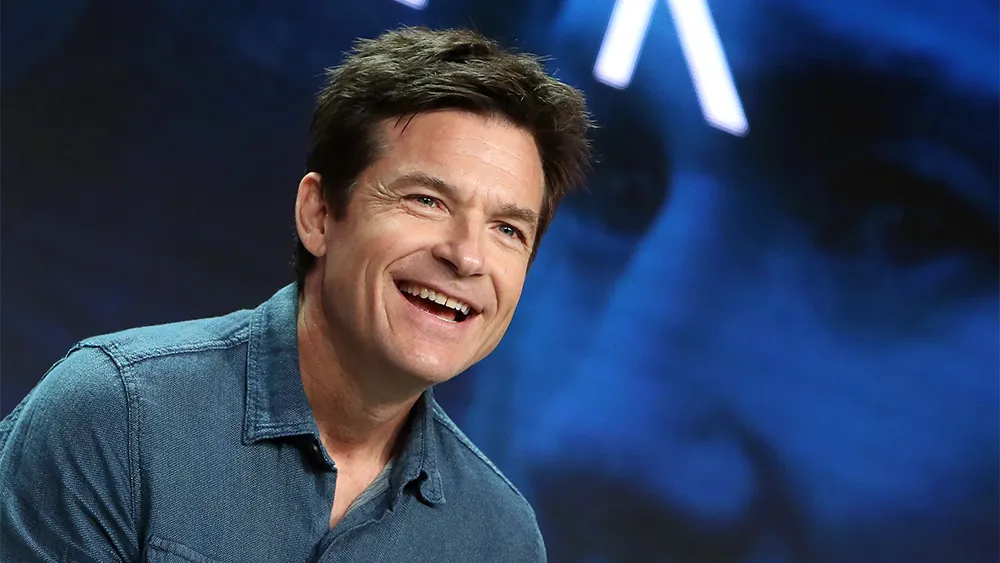 Date of Birth January 14, 1969
Jason Bateman is an American actor, director, and producer. He began acting as a child in 1980 with "Little House on the Prairie."
Bateman's career took off with roles in "Silver Spoons," "The Hogan Family," and "Teen Wolf Too." He appeared in many movies and TV shows as a guest.
Bateman's performance in "Arrested Development." revived him in the 2000s. This changed his career, leading to successes in "Juno," "Hancock," "Up in the Air," "Couples Retreat," "Extract," "The Switch," "The Change Up," "Paul," "Horrible Bosses," "This is Where I Leave You," "Identity Thief," "The Gift," "Office Christmas Party," "Zootopia," "Game Night," and others. His flexibility in humor and drama has made him a popular entertainment personality.
Final Words
In a landscape often fixated on youth, these esteemed actors in their 50s have not only defied the conventional norms of Hollywood but have also showcased their enduring talent and versatility. Their rich and diverse filmographies are a testament to their dedication and mastery of the craft. As they continue to captivate audiences across genres, it's evident that age is but a number for these cherished stalwarts. With each performance, they remind us that like fine wine, their artistry only grows more refined with time. Here's to celebrating the enduring legacy of these beloved actors, and eagerly anticipating the cinematic treasures they have yet to unveil.