Sonny Vaccaro Net Worth
Sonny Vaccaro, an American businessman, has amassed a net worth of $5 million. Born in Trafford, Pennsylvania in 1939, Vaccaro made a name for himself as a former sports marketing executive, with one of his most notable roles being at Nike, Inc. His contributions to the world of sports marketing are highly regarded, and he played a significant role in transforming Nike into a household name in the sports industry.
Sonny Vaccaro
If you've been following the incredible success story of Michael Jordan, you've likely come across the name Sonny Vaccaro. Sonny played a pivotal role in identifying the young basketball talent before he became a global icon and was instrumental in making him the signature athlete for Nike. However, Sonny Vaccaro's influence and fortune extend well beyond his association with Michael Jordan. Throughout his career as a sports executive, he worked with various renowned brands, contributing significantly to the world of sports marketing. In this article, we'll delve into the details of Sonny Vaccaro's net worth and his remarkable journey in the sports and marketing industry.
Who Is Sonny Vaccaro?
Pennsylvania native Sonny Vaccaro didn't start out in basketball. He played football and baseball as a kid, but an injury at Youngstown State killed his career. At this point, Youngstown men's basketball coach Dom Risselli asked Vaccaro for help recruiting. This started his sports executive career.
Vaccaro founded the Dapper Dan Roundball Classic, the first national high school basketball All-Star event, with a boyhood buddy.
He prototyped sneaker designs while working in sports marketing. After Nike rejected his designs, he worked with them on another project. This entailed paying collegiate basketball teams to wear Nike apparel and giving them free footwear.
Nike expanded its marketing technique by targeting 1984 NBA Draft college athletes after its success. Hakeem Olajuwon, Charles Barkley, and John Stockton were considered for endorsements, but Michael Jordan won. Amazingly, Vaccaro convinced Nike to spend all their money on one player and name a sneaker after him.
In fall 1984, 21-year-old Michael Jordan signed a $2.5 million, five-year Nike contract. The company aimed to make $3 million from the footwear in three years. However, the Air Jordan line made $126 million in its first year.
Michael Jordan earned his first NBA title with the Bulls in 1991. After a fight with Phil Knight, Sonny Vaccaro left Nike. He nevertheless used his marketing skills in other projects. He joined Adidas the following year and became instrumental in getting an endorsement deal with high school senior Kobe Bryant. Reebok employed Vaccaro until his 2007 retirement.
Profile summary
| | |
| --- | --- |
| Personal Information | |
| Full Name | John Paul Vincent Vaccaro |
| Common Name | Sonny Vaccaro |
| Date of Birth | September 23rd, 1939 |
| Age (As of 2023) | 84 years old |
| Zodiac Sign | Libra |
| Place of Birth | Trafford, Pennsylvania, United States |
| Nationality | American |
| Ethnicity | White |
| Religion | Christianity |
| Profession | Former Sports Marketing Executive |
| Height | 6 feet 1 inch (1.83 meters) |
Sonny Vaccaro career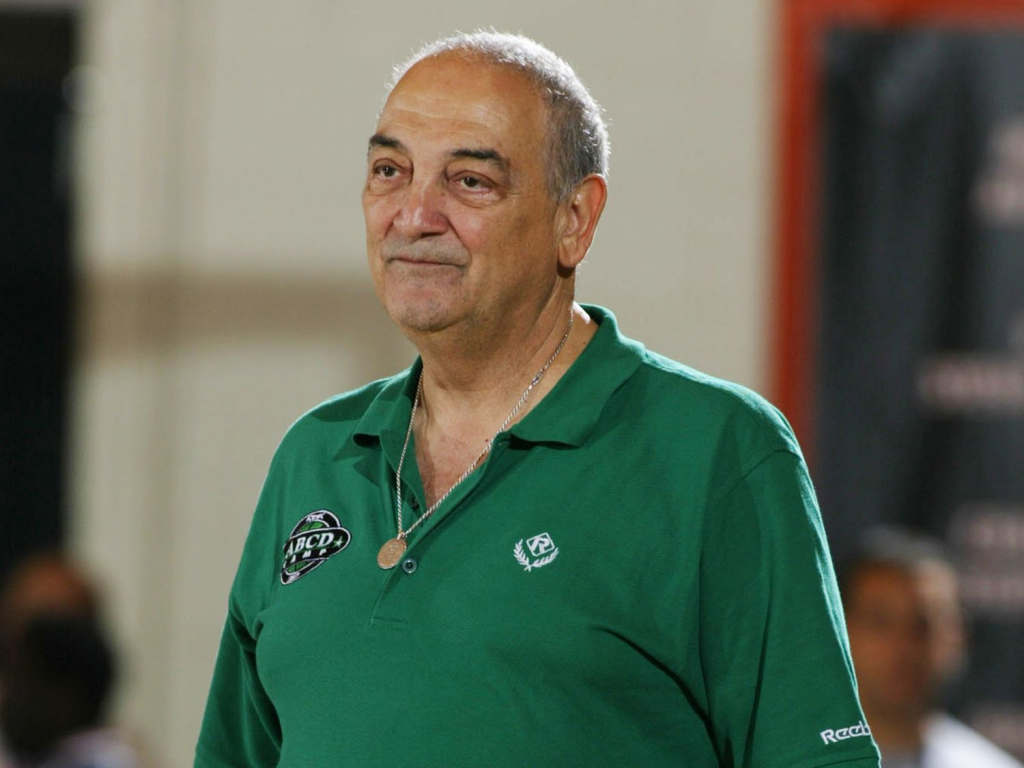 Coach Sonny Vaccaro started his sports career coaching high school basketball.
Sonny Vaccaro founded the Adidas ABCD Camp in 1984, changing basketball history. This New Jersey-based annual program quickly became one of the nation's top high school basketball camps. It invited top high school players to showcase their talents to college coaches and NBA scouts.
Vaccaro's influence on the McDonald's All American Game and Nike Hoop Summit solidified his status as a basketball leader. He has been an outspoken supporter for college players' rights and involved in several high-profile court disputes over student-athlete exploitation.
Sonny Vaccaro made significant basketball and sports marketing contributions. He pioneered the field and shaped modern American athletics.
Sonny Vaccaro Achèvements and Awards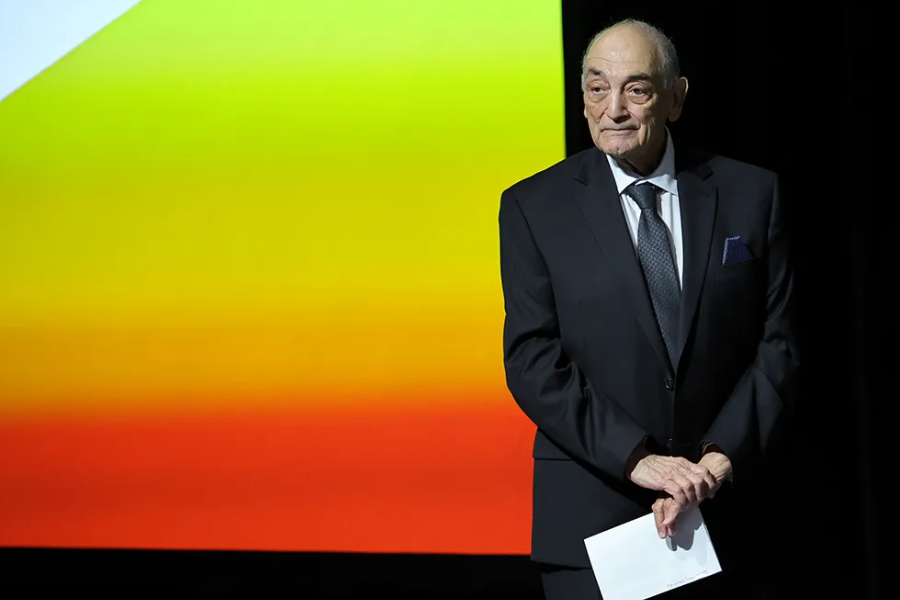 Sonny Vaccaro has achieved many career milestones and received many awards. His notable achievements and honors include:
He founded the Adidas ABCD program in 1984, which rapidly became a top high school basketball program.
Vaccaro helped found the McDonald's All-American Game, the premier high school basketball showcase.
Vaccaro founded the 1984–2003 high school basketball all-star Roundball Classic.
Michael Jordan's Nike Contract: Vaccaro helped Nike dominate the basketball shoe industry by signing Michael Jordan.
Sonny Vaccaro was inducted into the National Italian American Sports Hall of Fame in 2014 for his basketball achievements.
In 2015, Vaccaro received the Sport Marketing Association Lifetime Achievement Award for his outstanding contributions to sports marketing.
The National Basketball Players Association Lifetime Achievement Award was given to Vaccaro in 2016 for his basketball achievements.
Where Is Sonny Vaccaro Now?
After leaving Reebok, Sonny Vaccaro became a vociferous critic of the NCAA's ban on college athletes being paid for commercial use of their name, image, and likeness. A landmark class-action lawsuit against the nonprofit NCAA culminated his tireless efforts to reform it.
UCLA basketball player Ed O'Bannon led this claim to trial in 2014 with his tenacity and fortitude. A judge ruled against the NCAA for antitrust breaches, marking a turning point in the litigation. This momentous lawsuit changed collegiate sports and, most importantly, gave student-athletes the chance to capitalise on their name, image, and personality.
In Santa Monica, California, Sonny Vaccaro, 83, lives with his wife Pam. In his long career in sports marketing and his leadership in the NCAA reform campaign, he considers this court victory one of his finest achievements, solidifying his legacy as a fighter for college players' rights and fair treatment.
Sonny Vaccaro family wife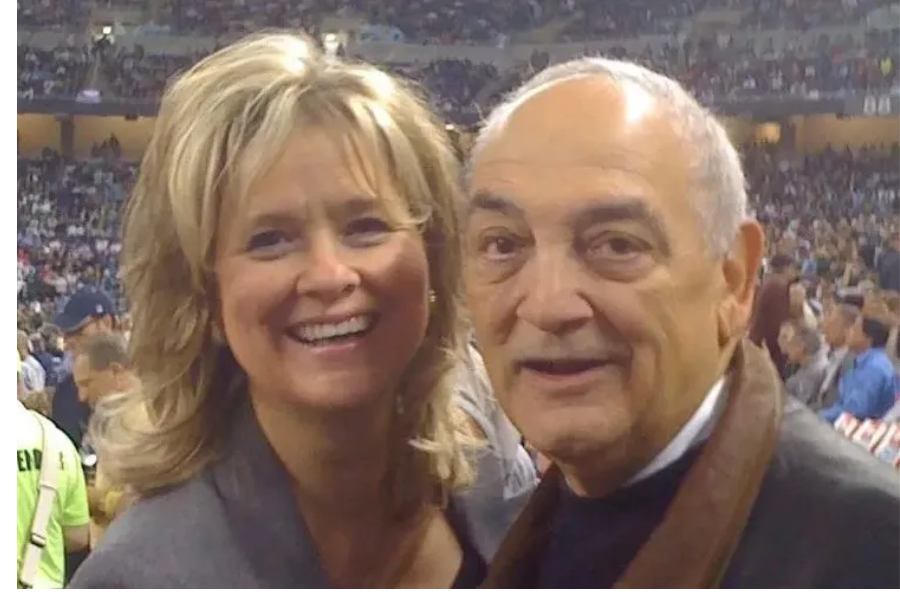 Sonny and Pam Vaccaro love life in Calabasas, California, where they live.
Their tight bond was shown by basketball coach George Ravelling being the best man at their wedding. Time caused a falling out between the two, surprising their confidants. Their disagreements stemmed from their views on Vaccaro's summer high school basketball camps.
Ravelling and Vaccaro clashed over camp activities. Ravelling joined Nike, competing with Vaccaro, after their disagreement. This relationship change was a challenging phase in their personal and professional lives.
Is Sonny Vaccaro friends with Michael Jordan?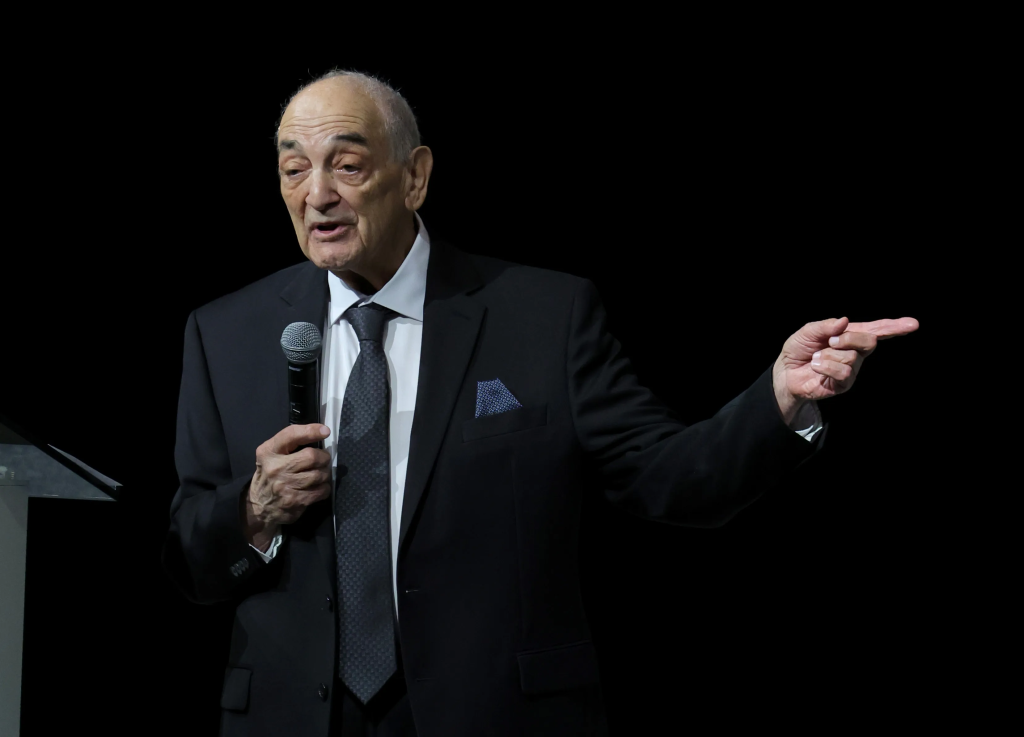 Vaccaro's pursuit of Michael Jordan was unusual and daring because he had no prior friendship or relationship. Jordan was unfamiliar with Vaccaro, having never played in his Dapper Dan Roundball Classic. Even though he knew the success of wooing Jordan could cost him his career, Vaccaro was relentless in his pursuit.
Vaccaro saw something special in Jordan. Despite the fact that few shared his vision, he believed in Jordan's potential. He risked his career to bring Jordan in.
Unfortunately, Nike fired Vaccaro in 1991 despite his tireless efforts. This ended his employment with the organization and changed his career.
Did Sonny Vaccaro discover Michael Jordan?
Michael Jordan was not discovered by Sonny Vaccaro. Michael Jordan was a great and well-known basketball player in high school and college at the University of North Carolina.
Sonny Vaccaro was essential in signing Michael Jordan to Nike. He helped Nike sign Jordan in 1984, resulting in the Air Jordan basketball shoe line, one of the most popular and iconic sneaker lines ever. Vaccaro is not credited with uncovering Jordan's basketball talent, but he did get Jordan's endorsement deal with Nike, which helped cement his legacy on and off the court.
Interesting facts about Sonny Vaccaro
Early Career: Sonny Vaccaro coached and taught high school basketball before moving into sports marketing, where he had an impact.
Air Jordan Legacy: His signing of Michael Jordan to Nike created the Air Jordan brand, which immortalized sneakers and changed player endorsements.
Impact on collegiate Athletics: Vaccaro's advocacy for NCAA reform, notably athlete rights and compensation, has left a lasting legacy in collegiate sports.
Philanthropy: He supports youth basketball and charitable groups.
Legal Triumph: His success in the Ed O'Bannon class-action lawsuit against the NCAA challenged the NCAA's athlete remuneration and antitrust procedures.
Sporting competitions: Vaccaro organized and promoted top high school basketball competitions including the Dapper Dan Roundball Classic.
Varied Career: Vaccaro worked with Nike, Adidas, and Reebok, demonstrating his versatility in sports marketing.
The documentary "Sole Man," about his life and work in sports marketing, covered him.
Philosopher of clothing: Vaccaro studies how clothing affects sportsmen and supporters culturally.
Personal Values: Sonny Vaccaro has always advocated for athletes' rights and fair treatment in the sports sector.
Conclusion
Finally, Sonny Vaccaro's life and career were distinguished by exceptional achievements and a deep impact on sports. His transformation from high school basketball coach to sports marketing pioneer is a credit to his creativity. He secured Michael Jordan's Nike sponsorship, fought the NCAA to change collegiate player remuneration, and worked with big sports corporations, leaving an enduring effect on the business.
His legacy includes his professional achievements and his tireless advocacy for athlete rights and fair treatment. He shaped sports marketing and athlete endorsements beyond athletics into culture and business. His life's work shows the strength of conviction, inventiveness, and the will to change the status quo for athletes and the sports community.
FAQs

Q: Who's Sonny Vaccaro?
A: Former sports marketing executive Sonny Vaccaro supports NCAA reform. He is well known for signing Michael Jordan to a sneaker deal with Nike, which launched Air Jordan.
Q: For what is Sonny Vaccaro famous?
A: Vaccaro discovered and signed Michael Jordan to Nike, advocated for NCAA reform and athlete remuneration, and worked in sports marketing.
Q: How important is Sonny Vaccaro in sports?
A: Air Jordan was created by Sonny Vaccaro, who revolutionized player endorsements and marketing in sports. He has also championed college athlete rights.
Q: What is the Ed O'Bannon lawsuit and how does Sonny Vaccaro relate?
A: Ed O'Bannon's class-action lawsuit against the NCAA questioned its athlete remuneration and antitrust procedures. This lawsuit concerned Sonny Vaccaro, who championed collegiate athlete rights.
Q: Now where is Sonny Vaccaro?
A: In January 2022, Sonny Vaccaro lived in Santa Monica, California. Please note that his location may have changed after then.
Q: Any documentaries or films about Sonny Vaccaro's life and career?
A: The documentary "Sole Man" follows Sonny Vaccaro's life, career, and sports marketing influence.
Q: Sports brands and companies have Sonny Vaccaro worked with?
A: Sports marketing veteran Sonny Vaccaro has worked with Nike, Adidas, and Reebok.