Fitness gurus the Tren Twins have taken over social media with their hard workouts and meathead antics. They are the "Tren Twins." Due to this, many people want to know who they are and how they became famous so quickly.
I'll examine the Tren Twins' height, weight, and nutrition and training habits to build muscle and strength in this essay. Follow the news for more on these rising stars.
Quick Facts
| | |
| --- | --- |
| Full name | Michael Gaiera & Christian Gaiera |
| Age | 22 |
| Weight | 85 kg (187 lbs) |
| Height | 170 cm (5'7″) & 172 (5'8″) |
| Nationality | American |
| Year of birth | 2001 |
| Profession | YouTubers, Fitness Influencers |
Who Are the Tren Twins?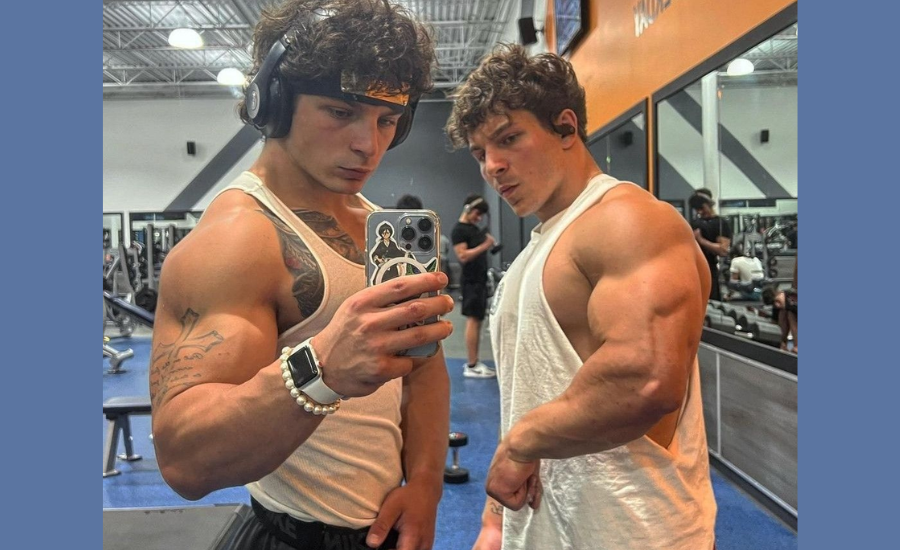 US bodybuilders Michael and Christian Gaiera are the Tren Twins. Engagement with fans has made their joint YouTube channel popular.
In 2022, the Tren Twins went viral with their YouTube video "HOW TO GROW A SUPERHERO CHEST," where they show their chest routine to acquire strength and bro talk.
This led to other videos of the brahs lifting heavy weights with dark cuts and loud EDM/rock music. Their youthful enthusiasm and strong friendship appeal to their fans.
Nearly 1 million subscribers look up to the Tren Twins' gym aggression and determination. However, their admirers want to know more about these great gym brothers.
How Old Are the Tren Twins?
Many are surprised to learn that the Tren Twins turned 22 on April 2nd, their birthday. Despite their youth, the twins have incredible power and muscle size.
Tren Twins Height and Weight
The Tren Twins' height and weight are frequently discussed after their age. The brothers' tiny and stocky bodies are obvious, but their measurements are less so.
How Tall Are the Tren Twins?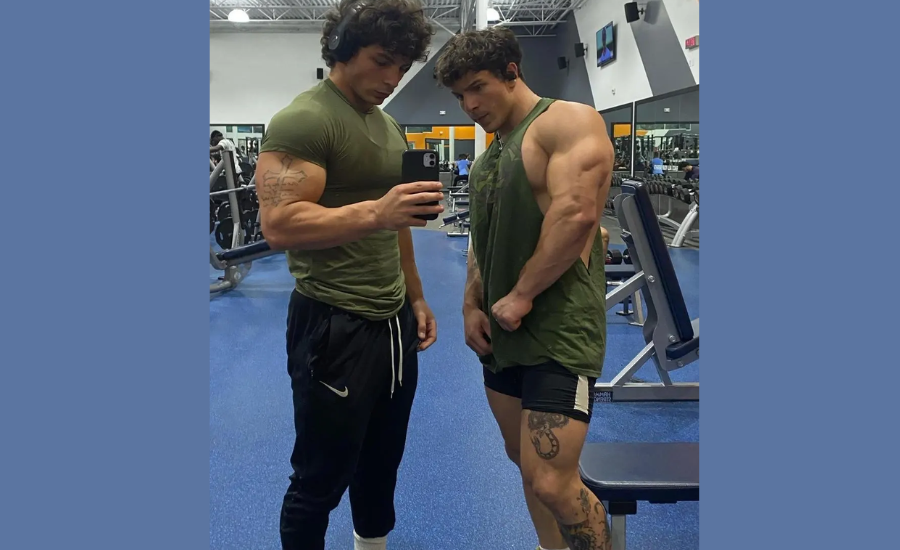 The Tren Twins' height has been debated, with estimations ranging from 5'4″ to 5'9″.
Many stories misrepresent the twins' 3-inch height gap. Chris appears taller in their videos and mocks Mike, claiming to be an inch taller.
I compared the Tren Twins to fitness stars Alex Eubank and Bradley Martyn to gauge their height. Mike appears to be around 5'6″ and Chris around 5'7″.
How Much Do the Tren Twins Weigh?
Another popular film, "Full bench transformation 225 to 475 pounds", shows the Tren Twins' body weight and bench press maxes over four years.
This video shows the twins starting bodybuilding at 17 at 170 pounds. The boys grew to 215 pounds over the next few years.
Tren Twins Workouts

In this regard, the brothers' approach has a solid foundation in science-based resistance training protocols. Yet, they are also self-proclaimed ego lifters, and their workouts often devolve into lifting as much weight as possible for social media views.
The twins are young, and their personas are all about all-out powerlifting to maximum effort in every workout. However, the average person trying to replicate their training will get suboptimal or even injuries.
As a certified personal trainer, I recommend focusing more on slow, controlled movements through the full range of motion. This will ensure you get maximum muscle hypertrophy while reducing the risk of injury.
Still, the Tren Twins' manic meathead training style is entertaining to watch and does motivate many people to go to the gym and work harder. So here's an example of one of their famous chest workouts.
Tren Twins Diet

Food preferences vary by training aim for bodybuilders and powerlifters like the Tren Twins. They take more calories to build muscle and less to lose fat.
The Tren Twins began a "prep" phase in 2023 to lose fat and retain muscle. Greg Doucette, their bodybuilding instructor, recommends meals during this phase.
Here is the Tren Twins' cutting-phase full-day eating video.
I'll summarise the Tren Twins' entire day of eating video, which is more rambling and working out than dietary advice.
Their cutting diet is high-protein and low-carb due to dietary fibre. It has surprising few calories and fat.
Tren Twins Net Worth 2023

Current estimates put the Tren Twins' net worth around $2 million.
From new media to major concerts, the Tren Twins generate money.
Ghanaian news website MyNewsGH thanks you for reading. Share this news on Facebook, Twitter, Instagram, etc. and follow us.
Faqs
FAQs (Frequently Asked Questions) about the Tren Twins:
Q. The Tren Twins—who?
The Tren Twins, US bodybuilders Michael and Christian Gaiera, are noted for their aggressive exercise videos and personality.
Q. How old are Tren Twins?
The Tren Twins turned 22 on April 2.
Q. The Tren Twins' heights and weights?
Around 5'6″, Mike and Chris are 5'7″. They started bodybuilding at 170 lbs (77 kg) and bulked up to 215 lbs.
Q. The Tren Twins' training philosophy?
Workouts with the Tren Twins emphasise heavy lifting and increasing overload. Their tough powerlifting approach may not suit everyone.
Q. Do the Tren Twins have personal training certification?
Though not licenced personal trainers, the Tren Twins offer their training methods and experiences on YouTube.
Q. What do Tren Twins eat?
The diet depends on their training goals. Greg Doucette, their bodybuilding coach, recommends a high-protein, low-carb reducing diet.
Q. What is the Tren Twins' 2023 estimated net worth?
Due to their fitness and modern media popularity, the Tren Twins are expected to be worth $2 million in 2023.
Conclusion:
The Tren Twins, Michael and Christian Gaiera, have captivated fitness enthusiasts with their hard workouts and personality. They're role models to their over 1 million members at 22 years old due to their strength and muscle mass.
This article answers common Tren Twins inquiries concerning height, weight, age, and workout philosophy. Powerlifting-style workouts may not be for everyone, but they inspire many to work out.
The Tren Twins' diets alter with their training goals, and they share their 2023 cutting plan. Their $2 million net worth reflects their health and new media accomplishments.
Some may not like the Tren Twins' approach, but their youthful energy, friendship, and passion for training have made them renowned internet fitness gurus.